NEWS & EVENTS
HUNDESTED PROPELLER APPOINT USA EAST COAST DEALER
29 June 2023
Hundested Propeller has appointed AB Marine as their USA East Coast Dealer with immediate effect.
AB Marine offers the full range of Hundested Propeller products and parts, including the Controllable Pitch Propellers, marine gearboxes, thrusters, saildrives and pitch control units to the large yacht, superyacht and commercial marine industries.
Geoff Prior from AB Marine commented, "Hundested Propeller currently has many customers on the east coast, and I am looking forward to providing a local service plus reaching out to more potential customers. We already represent GORI Propeller and have done so for 23 years. We also represent Moonlight, both of which are part of the BSI Group of companies, and we look forward to working closely with the whole group."
Hundested Propeller A/S is represented in the US by Hundested Propeller US LLC with all products manufactured in Denmark and exported to the US. Hundested Propeller is part of the BSI Group of companies that includes BSI, GORI Propeller, Hundested Propeller, Jefa Steering, Ocean Marine Systems (OMS), OYS and Moonlight.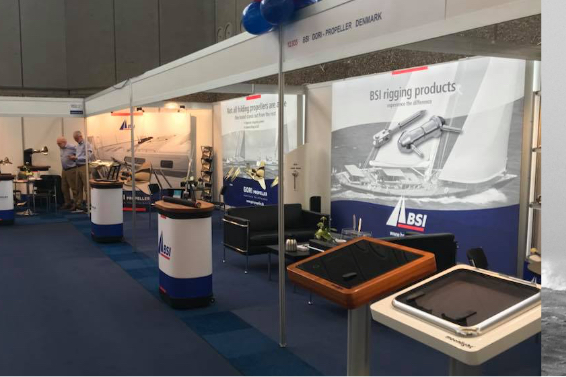 Trusting Mother Nature to carry you safely across the seven seas is a lot easier with top of the line components on board.
Specialist maritime equipment
We design, manufacture and market specialist equipment for cruising, racing, and super yachts. Our goal is, and has always been, best-in-class products with the strength to handle anything a raging sea can throw at them, without compromising control or speed.