NEWS & EVENTS
HUNDESTED PROPELLER TO DEBUT AT SEAWORK 2023
06 June 2023
Hundested Propeller will debut our range of Complete Propulsion Systems at Seawork 2023 on stand G39.
Since 1921, Hundested Propeller has been manufacturing propulsion systems, and their range now extends to Controllable Pitch Propellers, Controllable Pitch Gear Boxes and Thrusters and pitch control units, meeting the needs of fishing boats, tugs, ferries, coasters, smaller tankers and pleasure boats – motor and sail. On display will be Hundested CPG38 CP Marine Gear and a Hundested VP4 Controllable Pitch Propeller.
In April of this year, Hundested Propeller completed the purchase of Ocean Marine Systems (OMS) designers and manufacturers of thrusters, hydraulic cylinders and through-hull instrument deployment hoists for underwater instruments (sonar etc). OMS will be joining Hundested on their stand with an H400T thruster on display, this tunnel thruster is a 64kW thruster available in Electric or Hydraulic configurations.
For your complete propulsion needs, please visit Hundested Propeller and OMS at Seawork, Southampton from 13 to 15 June on stand G39.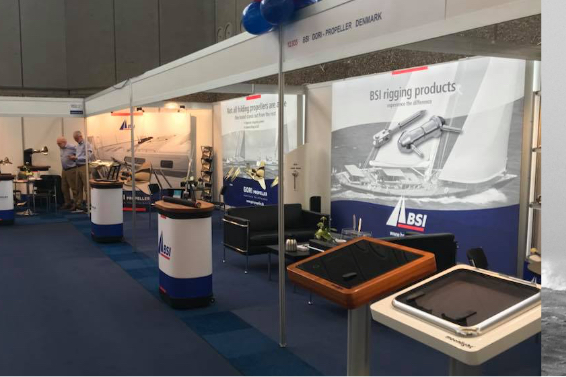 Trusting Mother Nature to carry you safely across the seven seas is a lot easier with top of the line components on board.
Specialist maritime equipment
We design, manufacture and market specialist equipment for cruising, racing, and super yachts. Our goal is, and has always been, best-in-class products with the strength to handle anything a raging sea can throw at them, without compromising control or speed.