NEWS & EVENTS
HUNDESTED PROPELLER SECURES PROPULSION SYSTEM, THRUSTER AND REGENERATION SOLUTION CONTRACT ON SAIL CARGO VESSELS
08 December 2022
Hundested Propeller is delighted to be contracted to supply their complete propulsion system, regeneration solution and thrusters to two additional sail cargo boats in build.
Currently in production at Hundested Propeller is the hybrid marine gearboxes, CP Propellers and propeller shafts, stern tubes and thrusters for TOWT. TOWT, a sail transportation company, has contracted Piriou to build two 81m, sailing cargo boats that will continue their mission to decarbonise the shipping industry. These new builds will ship goods around the world using wind power.
"This is a growing market for us. Our CP Propellers that enable power regeneration are proving popular for the sail-cargo industry," comments Rune Græsdal Zilcken Sales Manager at Hundested Propeller. "Our complete system is designed for this purpose, combining our long experience in propulsion for sailing vessels, regeneration, and reliable propulsion equipment for commercial vessels."
Each vessel will have two Hundested CPGD50 Hybrid Marine Gear Boxes, Hundested VP10 CP Propellers, and propeller shaft. They are also equipped with Hundested Oilguarding Stern Tubes and Hundested SFT5 Tunnel Thrusters both of which use biodegradable oil. The propellers each with a 2m diameter will provide 2 x 426kw of power. The gearboxes are free-standing, low noise, and low vibration. Regeneration of at least 20% of the power of the propeller is possible when under sail. Working with Lyngaa Marine, Hundested Propeller is supplying a complete control system. The offering from Hundested Propeller fulfils the BV Cleanship criteria.
Vincent Faujour, CEO PIRIOU said that the company is "Firmly committed to decarbonising maritime transport, PIRIOU is delighted to invite Hundested Propeller to this great adventure with TOWT, and proud to be able to count on its expertise and know-hows."
The equipment is currently in production and on target to meet delivery ahead of the first boat launch in 2023 with the second scheduled for 2024.
Watch TOWT's 3D animated video here.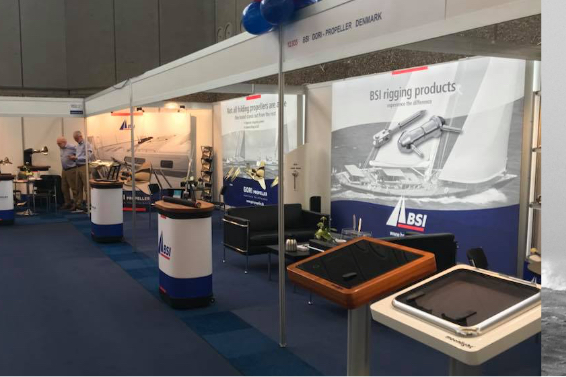 Trusting Mother Nature to carry you safely across the seven seas is a lot easier with top of the line components on board.
Specialist maritime equipment
We design, manufacture and market specialist equipment for cruising, racing, and super yachts. Our goal is, and has always been, best-in-class products with the strength to handle anything a raging sea can throw at them, without compromising control or speed.