NEWS & EVENTS
HUNDESTED PROPELLER AT SCOTTISH SKIPPER 2023
12 May 2023
Hundested Propeller is all setup and ready for Scottish Skipper 2023 – Aberdeen 12 and 13 May.
Rune Græsdal Zilcken and Erik Foldager are available on stand 142 to talk about the Hundested Propeller range of compact design controllable pitch propulsion lines, conventional and hybrid.
At Hundested we design and manufacture in-house controllable pitch propellers, marine gearboxes, thrusters and pitch control units, to meet the needs of fishing boats, tugs, ferries, coasters, and small tankers. CP propellers from 150 hp to 4500 hp, CP gearboxes from 300 hp to 4500 hp and thrusters as tunnel units from 25 hp to 2700 hp rotating and retracting pods up to 1400 hp and retractable swing units in four models from 25 hp to 200 hp.
Hundested Propeller established in 1921 is part of the BSI Group of companies.
We look forward to seeing you are the show.
The next show for Hundested Propeller is Seawork, Southampton from 13 to 15 June 2023.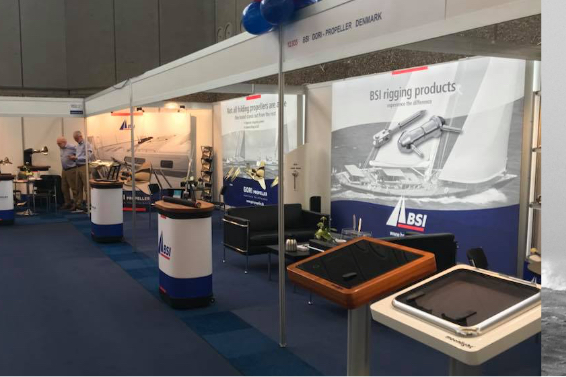 Trusting Mother Nature to carry you safely across the seven seas is a lot easier with top of the line components on board.
Specialist maritime equipment
We design, manufacture and market specialist equipment for cruising, racing, and super yachts. Our goal is, and has always been, best-in-class products with the strength to handle anything a raging sea can throw at them, without compromising control or speed.