NEWS & EVENTS
YOUR UPTIME MATTERS TO US
2 March 2022
It's the 2nd December 2021 and the ferry for Læsø, M/F Margrete Læsø experienced a breakdown on their number two bow thruster. Prompt and clear communications with Hundested Propeller Service Team, with a clear plan in place, on the 15th of December the ferry successfully docked at Orskov Yard in Frederikshavn, where the thruster was removed by the shipyard.
From here it would take just four days for the ferry to be back in service.
On 15th December a service engineer from Hundested Propeller was waiting to receive the thruster before driving to our factory in Hundested where the disassembly began, and a complete inspection was carried out. It was discovered that the input shaft had broken.
As the majority of Hundested Propeller spare parts are manufactured in house, we rarely have to wait for a shipment to come through. In this instance, the input shaft was replaced, and the thruster swiftly reassembled. It was then put on the test bench, to check that it was working correctly and then ready to leave the factory.
On Sunday 19th December the thruster was transported back to Orskov Yard, where a Hundested Propeller Technician took care of the reinstallation and drove home to Hundested on the same day. The ferry went back into service on Monday 20th December, to pick up the busy holiday traffic.
Fast and efficient service is essential to many of our customers, therefore it's an advantage that most of our parts, from drawing to manufacturing, are produced in house. We are highly flexible and able to adapt to a customer emergency when needed.
Find out more: bsidk.com/hundested-propeller/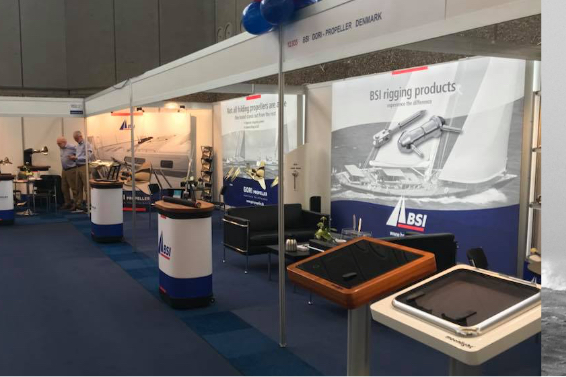 Trusting Mother Nature to carry you safely across the seven seas is a lot easier with top of the line components on board.
Specialist maritime equipment
We design, manufacture and market specialist equipment for cruising, racing, and super yachts. Our goal is, and has always been, best-in-class products with the strength to handle anything a raging sea can throw at them, without compromising control or speed.